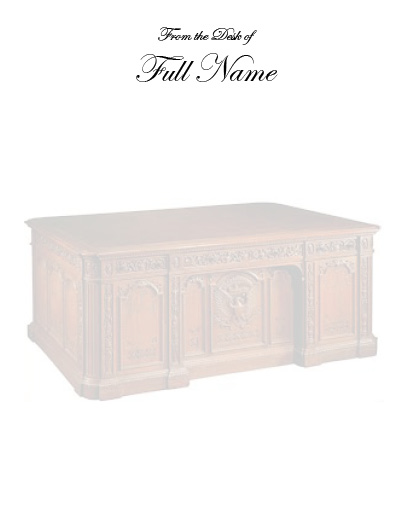 Custom 4.25" x 5.5" notepad personalized with your name and image.
The first line of the notepad will say "From the Desk of" by default, but you can change the first line to say what you want, and the second line is your name.
You also have the option of loading an image to the notepad. The image area is 3.75" wide x 4.25" high, and you can place anything from a semi-transparent logo to full-color artwork (like a coupon block if you wish). Your notepad art will print at the density that you upload.
Notepads are printed on 20# bond, and each pad comes with chipboard backing.