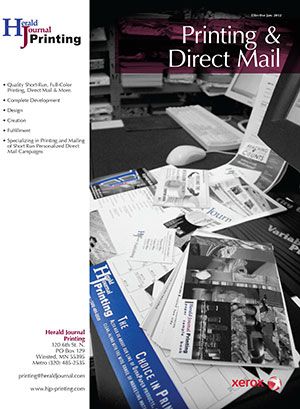 When it comes to business communications services, Herald Journal Printing has it covered. We provide a wide variety of products and services to communicate with your clients.
We're experts at printing and mailing personalized direct mail campaigns. But that's only the beginning. To learn more about the many products and services we offer, download our ratecard(24mb pdf) or contact one of our representatives.
To view a full list of products and services click here. You will be redirected to our full web site's products and services page.