Invitations & Greeting Cards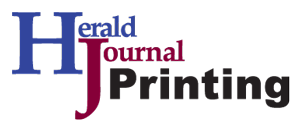 At Herald Journal we pride ourselves with the fact we are small and have the ability to focus on YOUR project.
The items found on this web site is not an indication of what we can and cannot do. Rather this is a simple tool to order and upload some of the simpler printing services we provide.
You can view a pdf of our print rate card, along with rate cards of all our other services, by going to our Herald Journal rate card page for more products and ideas.
If you are looking for something printed, but you don't see it here, contact us - by phone at (320) 485-2535; by web submission; or e-mail us at printing@heraldjournal.com - we are here to help your next project turn out the way you want it.
Greater MN Online Print Catalog
Greater MN Online Print Catalog
Greeting Cards

Nothing is more important to you than your own printing, and Herald Journal Printing is your solution to make sure your personalized greetings cards are printed the way you want - and best of all it's printed locally, eliminating the need to travel miles from home for the same service, or paying for shipping. We're here for you to make sure your personal touch is attended to. And, if it is necessary, we will ship your order if pick-up in one of our convenient locations in Cokato, Delano, or Winsted is not convenient enough.